Limiting Access to Care for Seniors
The COVID-19 pandemic has spurred a labor and economic crisis in long term care. Workforce shortages, inflation, and a lack of government funding are making it hard for nursing homes and assisted living communities to keep their doors open.
A federal staffing mandate would force more nursing homes to close, threatening access to care for hundreds of thousands of vulnerable seniors and individuals with disabilities.
Long Term Care Facility Closures Since 2020
Sources: Centers for Medicare and Medicaid Services and local news reports
The Numbers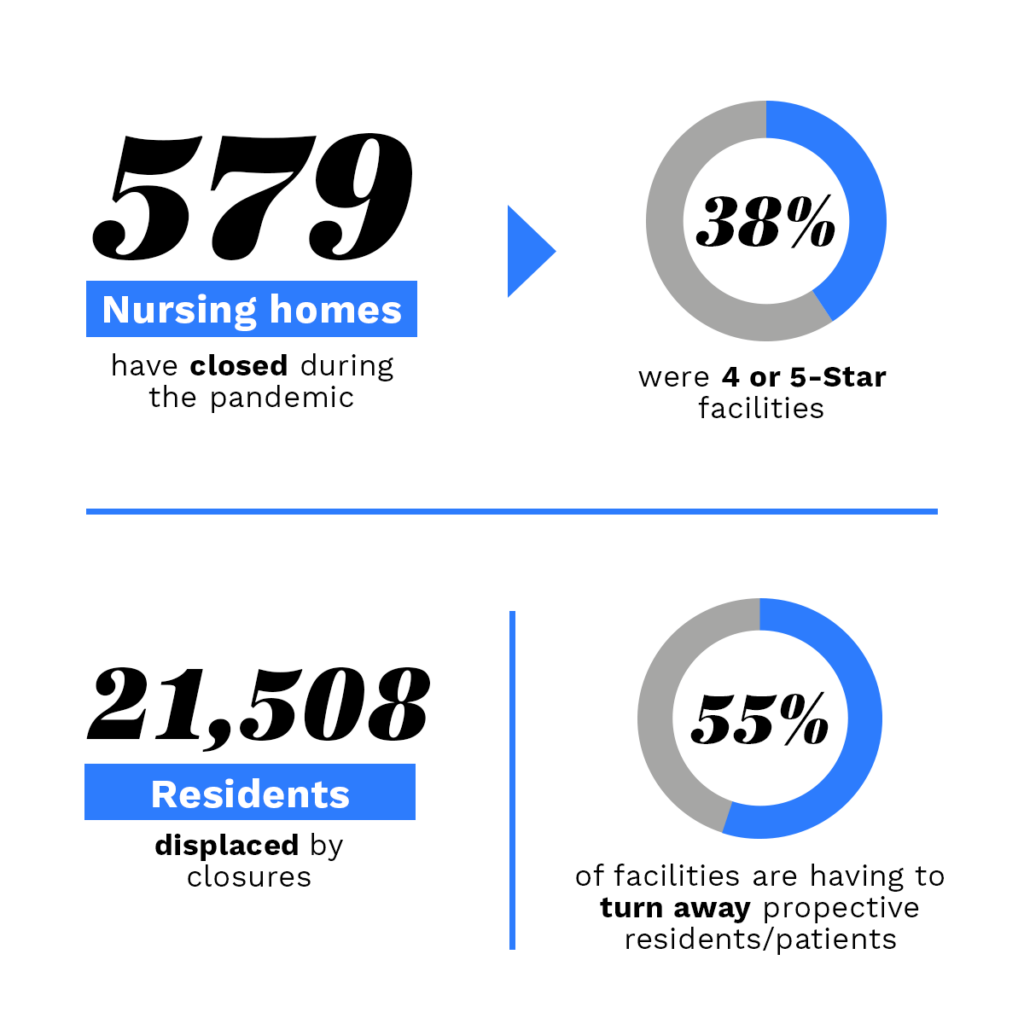 The Impact
Closing a long term care facility is devasting to residents, families, staff, and the entire health care system.
Vulnerable residents are displaced from their long-standing communities and loved ones. Closures reduce their options for quality care, especially in rural areas. Having to move to a new facility can be incredibly disruptive to a resident's physical and emotional health.
Families are left scrambling to find new care options and often must travel farther to visit their loved one.
Dedicated caregivers are out of a job and unable to assist the residents they have come to know as family.
The entire health care system suffers as hospitals and other providers struggle to find proper placement for their patients who are ready to be discharged. Keeping these patients can be more costly to the overall system.