The Impact of COVID-19
More than 180,000 individuals in long term care have lost their lives due to COVID-19 over the course of the pandemic. This represents roughly one-third of all U.S. deaths due to the virus, despite long term care only representing 5% of the nation's cases.
See why COVID-19 disproportionally impacted long term care residents and staff on our timeline.
While hundreds of thousands of residents from these facilities have recovered and vaccines are now available, long term caregivers must remain vigilant. That means continuing to dedicate extensive resources to battle the virus. Meanwhile, these health care heroes are trying to overcome historic and ongoing challenges.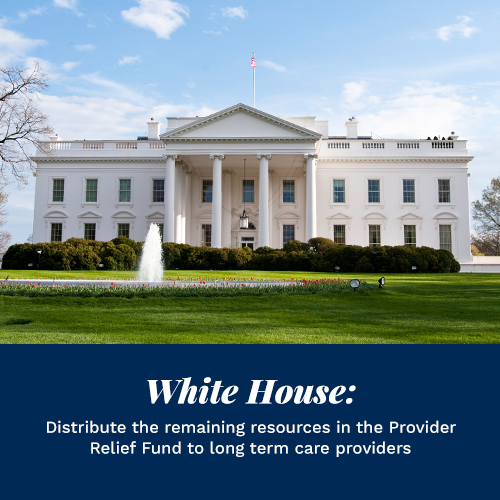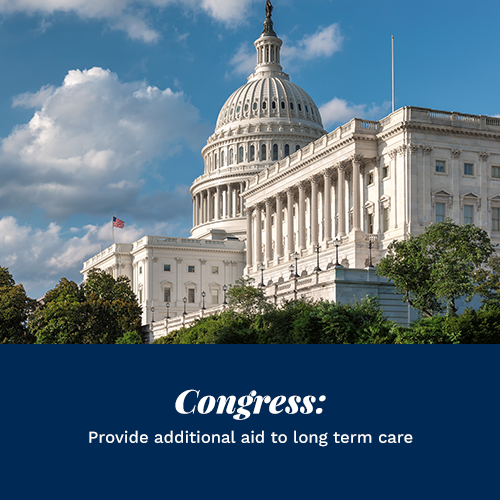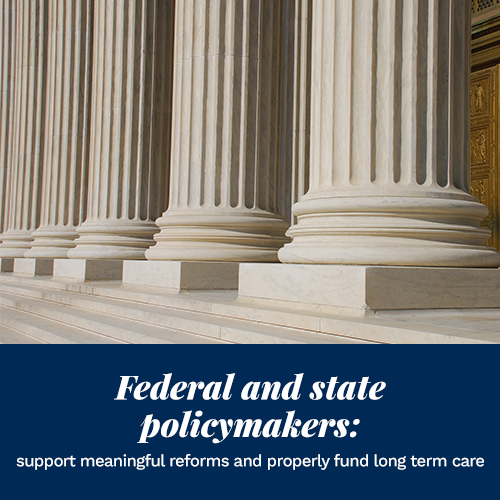 The Current Economic Crisis
Nursing homes have been historically underfunded by Medicaid for the actual cost of care. The result: the average nursing home barely breaks even. Due to the extensive costs needed to fight COVID-19, the long term care industry is now facing an economic crisis. Nearly 2,000 nursing homes are on the brink of closure, which would displace vulnerable residents and put heroic caregivers out of a job.
Assisted living communities face similar struggles, as they have received minimal government support during the pandemic. Nearly half of assisted living communities say they are operating at a loss and have had to make cuts due to the pandemic.
Nursing homes and assisted living communities need to be made an ongoing priority for resources. The pandemic persists and underlying challenges remain – and we must ensure that seniors receive the utmost care and protection.
---
Meaningful Changes for the Future
As we seek to address the immediate crisis, nursing homes also aim to learn from the tragedy caused by COVID and bring forth a brighter future. AHCA and LeadingAge have developed bold reforms laid out in the Care For Our Seniors Act that, with proper funding, will help create a more robust, quality long term care system. The pillars of this plan include:
Clinical: Enhance the Quality of Care
Workforce: Strengthen and Support our Frontline Caregivers
Oversight: Improve Systems to be More Resident-Driven
Structural: Modernize for Patient Dignity & Safety
View the necessary reforms laid out in the Care For Our Seniors Act >>
---
How to Save Our Seniors
While Congress and the White House have taken steps to aid nursing homes and assisted living communities during the pandemic, our nation's focus cannot waver. These health care heroes need additional support in order to keep their doors open and effectively serve their vulnerable residents who require round-the-clock care. It's time for policymakers to rally around long term care residents and staff. We must take all possible actions to ensure our nation's most vulnerable have access to the long term care they need and prepare for a growing elderly population. We need action now.