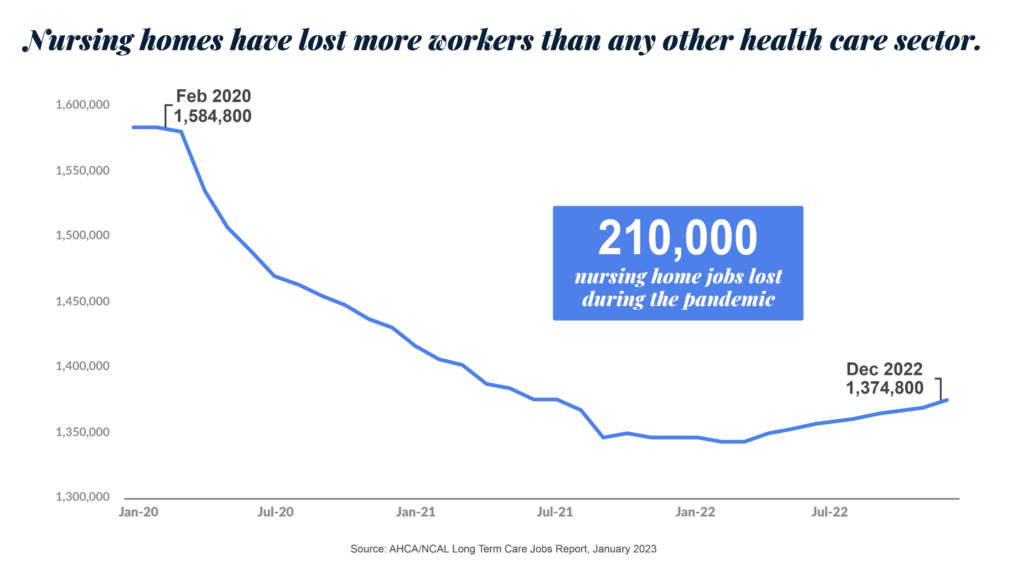 A Historic Labor Crisis
Burned out by the pandemic, more than 200,000 caregivers have left the nursing home profession. Facilities need help to recruit and retain more staff.
Solutions
Unfunded staffing mandates won't fix this labor crisis. We need comprehensive solutions that invest in our long term caregivers and address underlying workforce challenges. And we must build a pipeline of dedicated caregivers our nation's growing elderly population.
---
"*" indicates required fields