---
It's Time to Help New Hampshire Caregivers
May 20, 2021
---
Dedicated caregivers in New Hampshire have worked around-the-clock during the pandemic to serve seniors in long-term care facilities. However, these vital caregivers are undervalued by Medicaid reimbursement.
Every workday, more and more New Hampshire health care workers leave to work in Massachusetts, where there are better-paying wages and reimbursements for their work.
Research conducted in December 2020 showed that 30.8 percent of New Hampshire nursing homes had a shortage of licensed nursing assistants, compared to only two percent of Massachusetts nursing homes. New Hampshire has New England's worst shortfall between Medicaid care costs and state payments — this depresses wages, making it hard for staff in all long-term care settings, including home care and assisted living.
Why is this important for New Hampshire specifically? New Hampshire is aging, with the second-oldest population and, as of last measure, second-highest percentage (71 percent) of women senior care residents.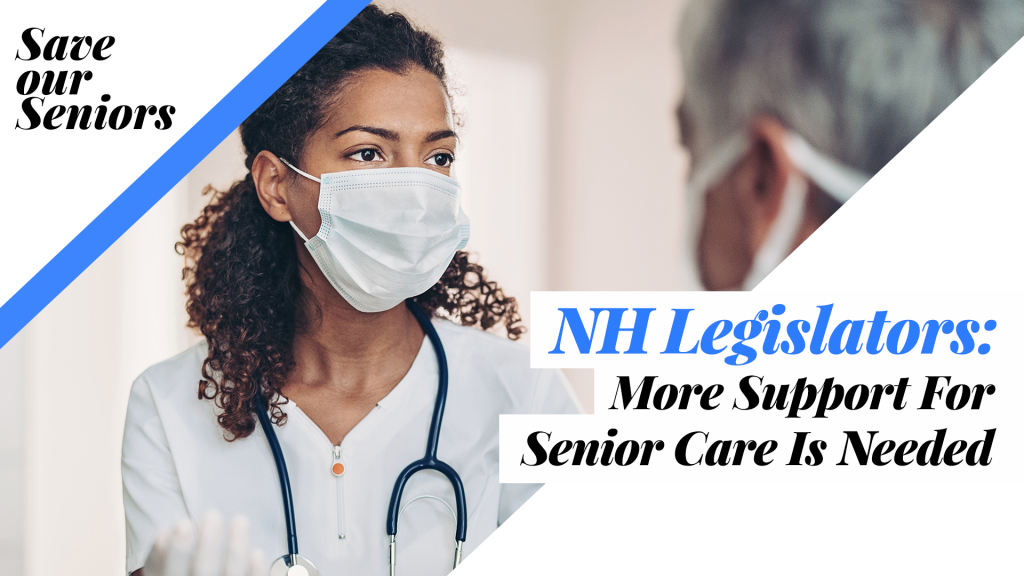 Governor Sununu helped in 2020 through federal Coronavirus Aid, Relief, and Economic Security Act (CARES) funds, but today there is an urgent need for more funding to support our senior care workers who risked everything during the COVID-19 pandemic to care for our seniors. New Hampshire will be receiving $994 million in funding from the American Rescue Plan Act, which creates an opportunity to increase funding for our caregivers. 
It's time to show support for senior care and reduce the risk of staff leaving for other states like Massachusetts.
New Hampshire can do better for their caregivers by encouraging legislators to support more funding for long-term care staff and residents. It's time to value senior caregivers just as much as we value our seniors.
---